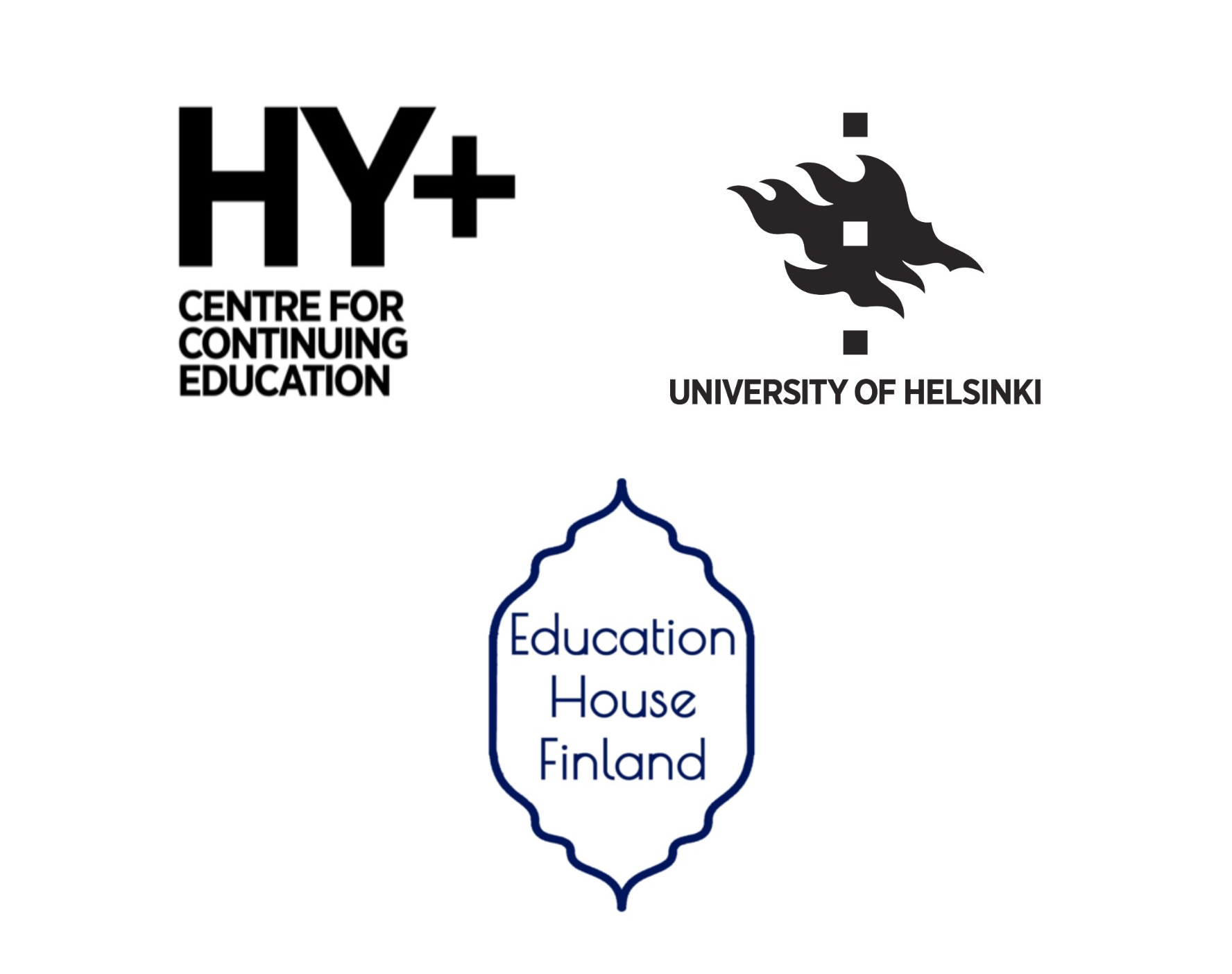 Playful solutions to distant teaching in Early Childhood Education from Finland
Description
Play engages and motivates children, and there is evidence that playful learning enhances academic, social and emotional development. This evidence-based pedagogy is explored in the course, which moves between concepts and practical aspects, highlighting the role of the teacher as a guide to play.
Outcomes
Exploring practical aspects of the role and importance of play
Understanding the concept of playful learning and teaching in early childhood education
Learning to guide playful activities pedagogically
Targeted Group-Numbers
50-300
Facilitator
Dr. Jonna Kangas

Dra Jonna Kangas (University of Helsinki) is a leading Finnish researcher in Early Education and top contributor to the Play-based Participatory Learning theory and pedagogical methods in Finnish Early Childhood Education. She holds a position of a senior Lecturer at the Teacher training department, University of Helsinki. Dr Kangas has published in leading international education journals. She is a member of Playful learning center and Learning, Culture and Interventions (LECI) expert groups which are devoted to advancing high-quality research, and research-based teaching and societal interaction at the Faculty of Educational Sciences, University of Helsinki. She is co-founder and Education Expert of WellEdu Fennica Ltd, responsible for the curriculum and teacher training programme design for FinlandWay Preschool System being adapted to Colombia, Brazil, Peru, Morocco and Vietnam. Dra Kangas has trained hundreds of Finnish teachers for early childhood education. Her specialties are the in daily pedagogics, children's learning processes, observation and documentation, playful learning and mathematics of early years. She has designed innovative teacher training and mentoring programs for online platforms. She has years of operational kindergarten management and curriculum execution experience from private preschools in the Helsinki capital region. Through her research funded by the Finnish Ministry of Social and Health Affairs and the Capital Region of Finland and later the Finnish Agency of Education, Dr Kangas has since 2010 designed interventions and learning experiences and environments to support children's participation, play based learning, and teacher professional reflection and development in education settings and contributed to the National ECE assessment methodology by the Finnish Education Evaluation Center. Dr Kangas is a Board Member of the Early Childhood Education Association of Finland (ECEAF), where she heads the editorial team on publications on participatory learning. She has spoken about the play-based methodology, phenomenon-based curriculum and reforming Early Childhood Education in Finland in several international conferences and workshops.

Katia Al-Kaisi

Katia Al-Kaisi, Founder and CEO at Education House Finland, has over 20 years of business development and leadership experience in the Education, Telecommunications and IT Industries. She has held various key roles in multinational companies (Pearson Education, Nokia, Sun Micorsystems, Comptel) based in Finland and the Middle East. She holds an M.Sc. in Telecommunications from Aalto University and B.Sc. in Computer Engineering from Baghdad University and is studying for an MA in Education Entrepreneurship at The Oulu University of Applied Sciences. Katia's current focus is on introducing world class Finnish education solutions to the schools, universities and corporates in the Gulf region. Especially in areas of gamification of learning, digital and coding skills for students, 21st skills and solutions supporting the happiness agenda. Katia has an in depth understanding of the Middle East and Finnish markets in specific due to her multicultural Iraqi/Finnish background and native knowledge of both cultures and languages. Katia is passionate about making the two cultures meet and by working with innovative Finnish solutions in the innovation nurturing UAE environment she is working in her dream job.